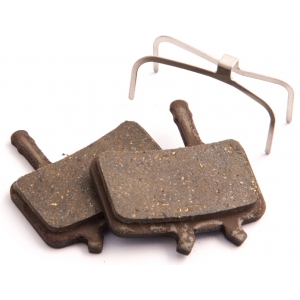 Clarks VX813C Organic Avid Juicy 3, 5, 7, 7 Carbon, Ultimate, BB7, CMD-15 Disc Pads (1 Pair OEM Bagged)

Stock is not reserved until you submit your order.

Images are for illustration purposes only.

Pro-forma accounts: please call the office with payment details once you submit your order.

Please login to view stock information
VX - ORGANIC FOR THE ENTHUSIAST: Specifically designed to give the best performance under normal conditions. The organic compound gives improved noise reduction as well as increased 'bite' in general use. Recommended for use with Mechanical Systems.
Includes:
Spring
Compatible:
Avid Juicy 3, 5, 7, 7 Carbon, Ultimate, BB7, CMD-15