PRODUCT CODE: 9018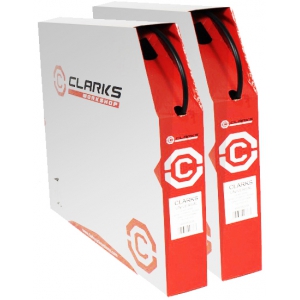 Promo 2 (Hydraulic Disc Brake Workshop Promotion)
Stock is not reserved until you submit your order.

Images are for illustration purposes only.

Pro-forma accounts: please call the office with payment details once you submit your order.

Please login to view stock information
Contained in Promo 2 are products to support a promotion on hydraulic disc brakes. We are offering you a great discount from trade price (16%).
Please see below a breakdown of the promotion;
Clarks Hydraulic Shimano Hose in Black (box of 30m)
Clarks Hydraulic Avid, Magura, Formula, Clarks M1, 2 & 3 Hose in Black (box of 30m)
Clarks Hydraulic Brake Fittings Workshop Tray
Clarks Hydraulic Hose Cutter
Clarks Hydraulic Needle Driver
Clarks Disc Pad Brake Pin Tray