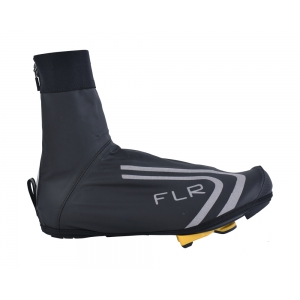 FLR LW2 Windproof & Waterproof Overshoe in Black
Supplier: FLR Shoes
Manufacturer Part No: LW2 40
Unit: Pair
Added: 28/7/2021

Stock is not reserved until you submit your order.

Images are for illustration purposes only.

Pro-forma accounts: please call the office with payment details once you submit your order.

Please login to view stock information
The LW2 features a windproof & waterproof PU upper, welded seams, a waterproof zipper, and a Velcro base for easy fit. It's a light duty shoe cover to protect your shoes from damage while road riding.
Windproof and waterproof PU upper
Welded seams
Waterproof zip
Velcro base for easy fit