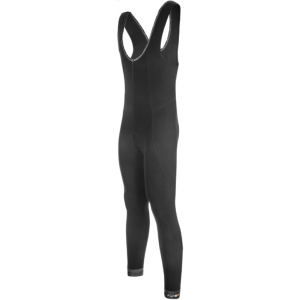 Funkier Aqua Gents Pro Water-Repellent Bib Tights in Black (B14 Pad)
Supplier: Funkier - Bike
Manufacturer Part No: S-984W-B14 S
Unit: Pair
Added: 29/3/2018

Stock is not reserved until you submit your order.

Images are for illustration purposes only.

Pro-forma accounts: please call the office with payment details once you submit your order.

Please login to view stock information
Winter Lycra water-repellent microfleece fabric allows you to ride comfort and dry for longer periods at cool and wet conditions.
SG6 Grippers ensure the tights stay in place
Self-lock Nylon zipper on front and legs
Reflective strips for visibility and safety
Black flatlocks
Composition: 80% Polyamide, 20% Spandex Microfleece fabric
Water-repellant
Reflective zipper on calf