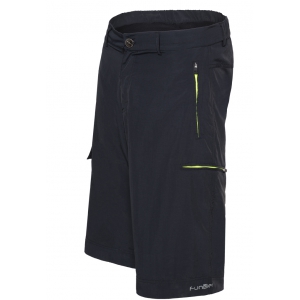 Funkier Adventure MTB Baggy Shorts Integrated Liner
Supplier: Funkier - Bike
Manufacturer Part No: B-3220 (L)
Unit: Pair
Added: 29/12/2016

Stock is not reserved until you submit your order.

Images are for illustration purposes only.

Pro-forma accounts: please call the office with payment details once you submit your order.

Please login to view stock information
From bike to desk, the Adventure is a fabulous, understated lined baggy short that takes you from your morning commute or trail straight to your desk. These shorts have a comfortable off-bike style that stay with you long after your morning spin.
100% Teslon nylon
2 mesh lined zipped front pockets
1 mesh lined side zipped pocket
1 side cargo pocket
Mesh liner with pad
Elasticized waist with built in lacing
Neon trim on hem for visibility
SG-6 loose fitted (liner) leg gripper