Please Note: Orders may experience delays due to courier restrictions.
Ensure the consignment can be signed for as temporary courier measures require consignments to be returned to sender after the first attempt.
PRODUCT CODE: 49167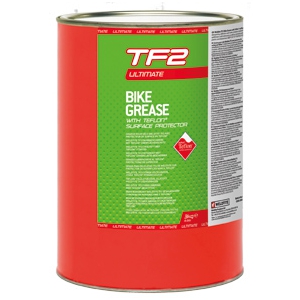 Weldtite TF2 Red Teflon Workshop Grease - 3KG
Supplier: Weldtite Tools
Manufacturer Part No: 03038
Unit: Each
Added: 20/11/2008


Stock is not reserved until you submit your order.

Images are for illustration purposes only.

Pro-forma accounts: please call the office with payment details once you submit your order.

Please login to view stock information
High performance specially formulated red grease with Teflon® Surface Protector for on and off road requirements.
Teflon® Surface Protector based high lubricity and low friction
Longer lasting than most other greases
Suitable for use on suspension systems
Compatible with Weldtite Grease Gun and most other makes
Surface temperature from -30 to +130°C