PRODUCT CODE: 47740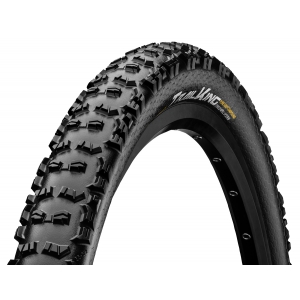 Continental 2019 Trail King II Performance Tubeless Ready Folding
Supplier: Continental
Manufacturer Part No: 150293
Unit: Each
Added: 13/8/2018


Stock is not reserved until you submit your order.

Images are for illustration purposes only.

Pro-forma accounts: please call the office with payment details once you submit your order.

Please login to view stock information
Super performance on any trail
The Trail King guarantees the best traction with its many small studs on any trail no matter how difficult. The tyre excels on all-mountain and enduro bikes from 140mm rang of spring. The carcass also offers plenty of clearance against punctures. The biker constantly gets feedback, adjusts to the conditions and remains in the flow.