PRODUCT CODE: 47123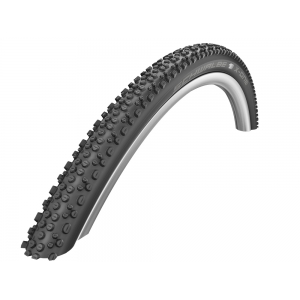 Schwalbe X-One AllRound Evolution OneStar (Folding)
Supplier: Schwalbe Tyres
Manufacturer Part No: 11600959
Unit: Each
Added: 22/12/2017

Stock is not reserved until you submit your order.

Images are for illustration purposes only.

Pro-forma accounts: please call the office with payment details once you submit your order.

Please login to view stock information
Tubeless Easy for Cyclo-crossers. The exceptional profile and OneStar rubber compound make the Schwalbe X-One the most versatile and unbelievable fast cross tyre ever. To make it the absolute high flyer, mount it without a tube on a tubeless compatible wheel.
MicroSkin, TL-Easy or V-Guard
OneStar Compound
Weight: 370g
Evolution