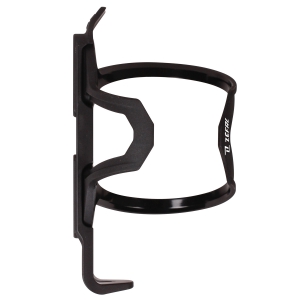 Zefal Pulse Z2 Side-Opening Bottle Cage in Black
Supplier: Zefal
Manufacturer Part No: 1705
Unit: Each
Added: 23/9/2019

Stock is not reserved until you submit your order.

Images are for illustration purposes only.

Pro-forma accounts: please call the office with payment details once you submit your order.

Please login to view stock information
Side-opening bottle cage. Do you have an enduro MTB or an electric MTB that doesn't have space for a bottle cage? Or are you looking for a better way of transporting your bottle on a Gravel bike equipped with bike packing? The Pulse Z2 is the ideal bottle cage for these scenarios. It features a right or left-side opening for easy access and is made from a fibre-glass material.
Reversible for right or left hand opening
Making it easy to access the bottle
Designed for frames with difficulty accessing the bottle
(electric MTB, enduro MTB, Gravel)
Robust reinforced fibre-glass material
Compatible with all standard bottles as well
roadCC Review: https://road.cc/content/review/271889-zefal-pulse-z2-bottle-cage