PRODUCT CODE: 37767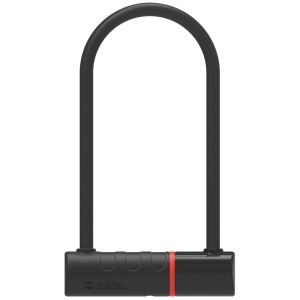 Zefal K-Traz U17 U-Lock 230mm. SOLD SECURE Gold
Supplier: Zefal
Manufacturer Part No: 4947A
Unit: Each
Added: 12/4/2018

Stock is not reserved until you submit your order.

Images are for illustration purposes only.

Pro-forma accounts: please call the office with payment details once you submit your order.

Please login to view stock information
The K-Traz U17 is a U-lock with a loop made from very high resistance steel. This anti-theft device offers a quadruple locking, ultra performance system. Fitting to the bike is quick and easy using the mount frame (included) that can be used on any tube from 20 to 80mm in diameter. Provided with 3 keys and the possibility to duplicate keys in case of loss.
Security level 17 (out of 20) for use in extremely high risk areas
Z Safe: Powerful double locking system. High resistance against impacts and twists
Tensile and torsion strength. Antitheft and anti drilling
3 keys included in case of loss
Quick mounting using mounting clip
Material: Hardened steel
Diameter: 14mm
Dimensions: 115 x 230mm
Type: U-lock
Mounting: Adjustable on down tube - Ø from 20 to 80mm
Youtube Video: https://www.youtube.com/watch?v=523q6gX-8Dk