PRODUCT CODE: 37649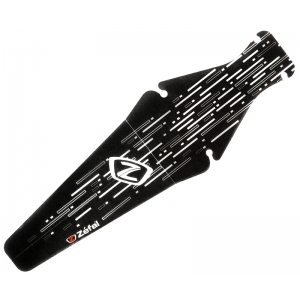 Zefal Shield Lite Rear Mudguard
Supplier: Zefal
Manufacturer Part No: 2560
Unit: Each
Added: 29/7/2015

Stock is not reserved until you submit your order.

Images are for illustration purposes only.

Pro-forma accounts: please call the office with payment details once you submit your order.

Please login to view stock information
Shield Lite M is a lightweight, discreet mudguard which fits perfectly to road bikes.

Easy to fit, it can be stored under the saddle and quickly unfolds when needed. It won't add any weight to your bike and will also protect you from rear wheel spray.
Lightweight mudguard. Can be stored under the saddle for maximum discretion
Easily and quickly fitted
Double lock system under the saddle
Compatible with all saddles with standard rails.