PRODUCT CODE: 35531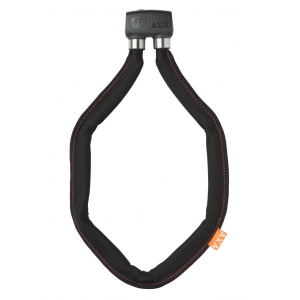 AXA Grey-Series Foldable Lock With Bracket
Supplier: AXA Bike Security
Manufacturer Part No: 59800295SB
Unit: Each
Added: 22/12/2015

Stock is not reserved until you submit your order.

Images are for illustration purposes only.

Pro-forma accounts: please call the office with payment details once you submit your order.

Please login to view stock information
The AXA Foldable 600-serie is a key operated foldable lock and is an addition to the AXA foldable lock range. Suitable for use with all types of bikes.
This hardened steel foldable lock is easy to use as it has several pivot points. The shackles have a diameter of 6,5 mm and combined with it's length of 95 cm you can easily and safely lock your vehicle to a fixed object.
The cylinder is protected from moist and dirt by a cover to extend the life span of your lock.
The international online key service offers you the opportunity to order a spare key at any time.
The foldable lock is available with a neopreen sleeve in the color dark grey and can be easily transported in the nice holder which can be mounting to the frame.
Features
Safetylevel 7
Hardened steel shackles and housing
Hand operated cylinder cover to protect from moist and dirt and extend life span
Nice transport holder
International online key service
Length 95cm
Diameter shackle 6.5mm
Pivot points for easy locking to fixed objects