Please Note: Orders may experience delays due to courier restrictions.
Ensure consignment can be signed for as temporary courier measures require consignments to be returned to sender after the first attempt.
PRODUCT CODE: 30325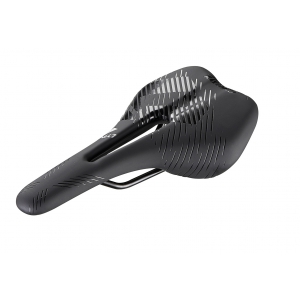 ControlTech SD23 Lynx MTB Saddle in Black
Supplier: ControlTech
Manufacturer Part No: DISC.
Unit: Each
Added: 15/4/2019

Stock is not reserved until you submit your order.

Images are for illustration purposes only.

Pro-forma accounts: please call the office with payment details once you submit your order.

Please login to view stock information
MTB Saddle
Alloy rails for strength of steel with no increased weight
Wide central channel relieves soft-tissue pressure
Greatly increase comfort
Long nose and broad tail
Allows easy and comfortable weight shifting
Thin Polypropylene shell flexes for comfort
Tough cover and reinforced tail section
Withstands weather and trail abuse
Bold yet low-key graphics
Low weight – just 285g
Length: 275mm / Width: 145mm
About ControlTech
Reliability: Controltech USA knows the combination of sound engineering and high-quality materials practically guarantees the lifelong performance you expect. They never compromise our designs at the expense of low-quality materials. They use only premium grade raw material of aerospace quality.
Ingenuity: Controltech is, and always has been, a global leader in component design. The state-of-the-art manufacturing technology would be nothing without the cutting-edge innovation of our Global Research & Development Team.
Quality: A precise, unflinching view of manufacturing tolerances and meticulous craftsmanship are the hallmarks of Controltech components. Craftsman-level alloy welding and carbon layup are hallmarks of our designs. Plus of course, the use only premium-grade raw materials in the first place.
Value: Though the greatest innovation takes place on the cutting edge of material science, manufacturing processes and product design, there's such a thing as 'trickle down.' Today's no-expense-spared prototype is tomorrow's easily-obtained standard. ControlTech work hard to create a range that covers every riding style, every rider and every budget – without ever sacrificing class-leading performance.