PRODUCT CODE: 18143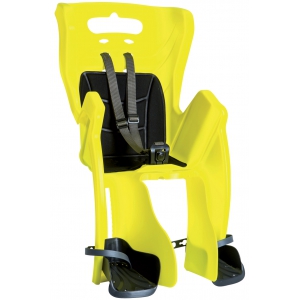 Bellelli Little Duck Rear Child Seat (Standard Multifix) in Fluo Yellow
Supplier: Bellelli
Manufacturer Part No: 01LTDS00027
Unit: Each
Added: 27/3/2017

Stock is not reserved until you submit your order.

Images are for illustration purposes only.

Pro-forma accounts: please call the office with payment details once you submit your order.

Please login to view stock information
Bellelli srl has been established since April 1994 forming in Rovigo, Italy.
The aim of the Bellelli is to develop excellent products for children including child seats and accessories.
Innovation and use of technology is key to Bellelli's development and progression.
The primary goal of the Bellelli is transporting children in total safety and comfort. The compliance with European standards is the basis for the planning of all products, which is carried out in-house, in Italy. The production is done entirely in Italy in order to have a complete control over the quality of every single detail. The product approvals are performed by TÜV SÜD in Germany, one of the strictest Institutes and authorities in this field.
After eight years of continuous development, Bellelli distributes 250,000 seats per year, making it one of the largest manufacturers of bicycle seats for children in Europe.
1. Lightweight, resistant structure in non-toxic, easy-to-wash plastic
2. Soft washable cushion
3. Parent-friendly safety buckle (can be fastened and unfastened with just one hand, and is adjustable in depth)
4. Footrests are fully adjustable in height
5. Safety straps can be adjusted in length
6. Comfortable, spacious seat area
7. High side walls to better protect your child
8. Large foot guards to prevent contact with spokes