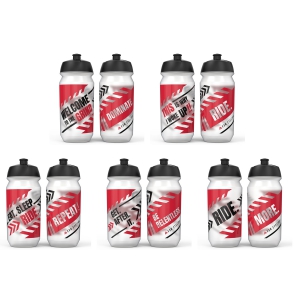 KOM 500ml Translucent Bottle
Supplier: KOM Cycling
Manufacturer Part No: WELCOME TO THE GRIND
Unit: Each
Added: 6/11/2021

Stock is not reserved until you submit your order.

Images are for illustration purposes only.

Pro-forma accounts: please call the office with payment details once you submit your order.

Please login to view stock information
Don't forget to stay hydrated! KOM's 500ml bottles are perfect for keeping in your bike cage, or in your jersey pocket! And at only 8" tall, you can use them with the most compact of frames!