Please Note: Orders may experience delays due to courier restrictions.
Ensure consignment can be signed for as temporary courier measures require consignments to be returned to sender after the first attempt.
PRODUCT CODE: 39370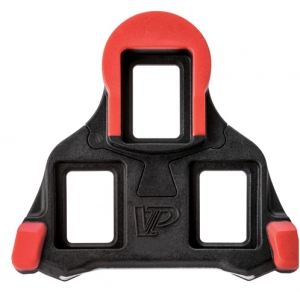 VP Components Perfect Placement Cleats SPD SL
Supplier: VP
Manufacturer Part No: 4001082BLKL001
Unit: Pair
Added: 27/1/2016

Stock is not reserved until you submit your order.

Images are for illustration purposes only.

Pro-forma accounts: please call the office with payment details once you submit your order.

Please login to view stock information
It's Simply Genius.
That's what everyone says about the VP Split Cleat when they see how easy it is to replace. Upgrading your existing pedal system with the VP Split Cleat allows quick and reliable cleat replacement in EXACTLY the same position every time. No outlines, no jigs, no templates, no pains, no hassles.