PRODUCT CODE: 39179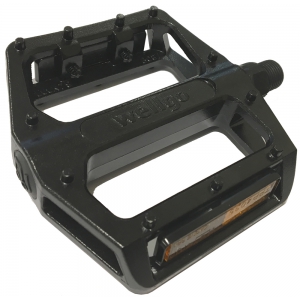 Wellgo 2DU Bearing - B087 Platform 9/16" Pedal
Supplier: Wellgo Pedals
Manufacturer Part No: B087.3Y-2BBB1-B02
Unit: Pair
Added: 12/4/2016

Stock is not reserved until you submit your order.

Images are for illustration purposes only.

Pro-forma accounts: please call the office with payment details once you submit your order.

Please login to view stock information
What are Wellgo 2DU Bearings?
Wellgo 2DU pedal bearings are a patented design system from Wellgo. The bearings are made from high quality components and feel like sealed bearings. They have high durability and have a longer life span than a standard ball bearing. All of this, and the price is very competitive and great value for money.
Body: One piece alloy barrel
Spindle: Cr-Mo / Boron
Size: 110.3 x 104.6mm
2DU bearings