PRODUCT CODE: 37738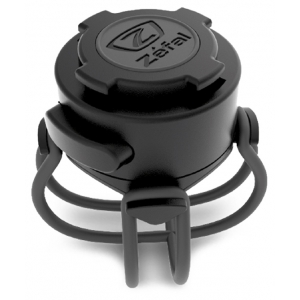 Zefal Z Console Bike Mount (Band Type)
Supplier: Zefal
Manufacturer Part No: 7078A
Unit: Each
Added: 11/4/2017

Stock is not reserved until you submit your order.

Images are for illustration purposes only.

Pro-forma accounts: please call the office with payment details once you submit your order.

Please login to view stock information
The Z Bike Mount is a smartphone mounting system that can be attached to the stem or onto the handlebars of your bike. How does it work? It is quite simple, secure the Z Bike Mount onto the bike using the O-rings, fit the Z Console smartphone case to your phone, then orientate your smartphone into portrait or landscape mode on the Z Bike Mount, and set off on your ride!
The locking system offers a secure hold on rough terrain
Ultra light mount
Light and discrete mount
O-rings included
Assembled in seconds using the o-rings
Made in thermoplastic
For Z Console & Z Console Universal
4 O-rings (Ø 2 x 33mm and 2 x 36mm / Ø 2 x 1,3'' or 2 x 1,4'')
Weight: 23g