PRODUCT CODE: 37526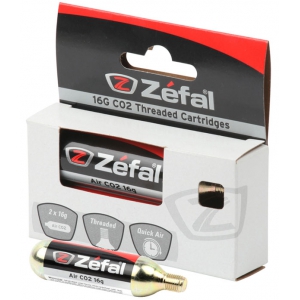 Zefal 16g CO2 Cartridge - 2 Pack
Supplier: Zefal
Manufacturer Part No: 4160B
Unit: Pack
Added: 9/12/2013


Stock is not reserved until you submit your order.

Images are for illustration purposes only.

Pro-forma accounts: please call the office with payment details once you submit your order.

Please login to view stock information
The 16g threaded CO2 cartridges are designed to inflate quickly a tire to a high pressure. Good compromise between weight and capacity, it will serve you during your long rides. Fits with all inflators in the market.
Features
Size: 16g
Type of cartridges: Threaded
Weight: 60g