PRODUCT CODE: 11122C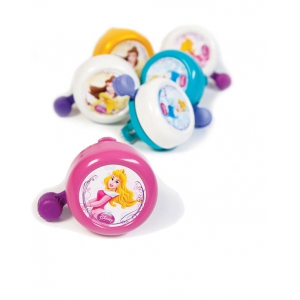 Widek Princess Bell - Assorted Designs (carded)
Supplier: Widek
Manufacturer Part No: HW2012
Unit: Card
Added: 23/8/2006

Stock is not reserved until you submit your order.

Images are for illustration purposes only.

Pro-forma accounts: please call the office with payment details once you submit your order.

Please login to view stock information
Tring-tring, make way, make way! Lacquered steel bell with sticker. Bell in various colour combinations with matching clapper. Available with a header card.
Carded, 1 bell
Assorted designs