PRODUCT CODE: 9852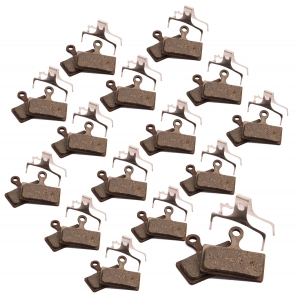 Clarks VX852C Organic Clarks M1, M2, M3, New XTR M985,M987,M988,M975,M965 - XT M785 - SLX M666,M675 - Deore M615 Disc Pads (Buy-10-Get-5-Free)
Stock is not reserved until you submit your order.

Images are for illustration purposes only.

Pro-forma accounts: please call the office with payment details once you submit your order.

Please login to view stock information
Buy 10, Get 5 FREE!
VX - ORGANIC FOR THE ENTHUSIAST: Specifically designed to give the best performance under normal conditions. The organic compound gives improved noise reduction as well as increased 'bite' in general use. Recommended for use with Mechanical Systems.
Includes:
spring
Compatible:
Clarks M1, M2, M3, New XTR M985,M987,M988,M975,M965 - XT M785 - SLX M666,M675 - Deore M615