PRODUCT CODE: 46481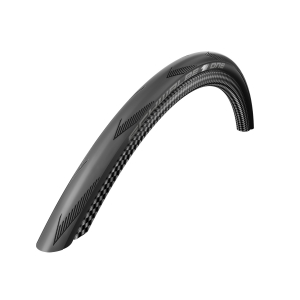 Schwalbe One RaceGuard TLE MicroSkin Road Race Tyre 700 x 25mm (Folding)
Supplier: Schwalbe Tyres
Manufacturer Part No: 11601117.01
Unit: Each
Added: 13/9/2018


Stock is not reserved until you submit your order.

Images are for illustration purposes only.

Pro-forma accounts: please call the office with payment details once you submit your order.

Please login to view stock information
Schwalbe ONE. The name alone indicated how significan this tyre is for Schwalbe. With a new tread design, improved compound and quality workmanship, the Schwalbe One sets a new benchmark in terms of quality and perforamance.
A highlight is the new Performance Line, Tubeless Easy Version in 700 x 25mm. An economical tubeless-alternative to the Pro One. Equipped with a high safety level and all the advantages of tubeless technology.
RaceGuard Performance
TL-Easy
Dual Compound
MicroSkin
Available in black
Weight: 350g