PRODUCT CODE: 37742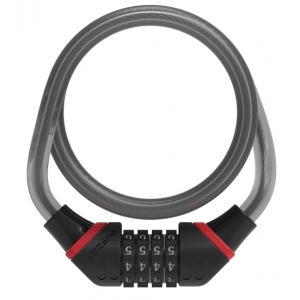 Zefal K-Traz C6 Combi Cable Lock 180 x 12mm
Supplier: Zefal
Manufacturer Part No: 4914B
Unit: Each
Added: 25/9/2017


Stock is not reserved until you submit your order.

Images are for illustration purposes only.

Pro-forma accounts: please call the office with payment details once you submit your order.

Please login to view stock information
The K-Traz C6 is a coiled cable lock that can be closed using a combination. Fitting to the bike is quick and easy using the mount frame (included) that can be used on any tube up to 23mm in diameter.
Security level 6 (out of 20) for use in a moderate risk areas
Z Safe Ball: Adjustable code locking system. High protection against robbery.
Quick Mounting using a clip
4-digit combination (10,000 possible combinations)
Material: Flexible twisted steel wire with a tough vinyl cable cover
Type: Coil cable lock
Mounting: Adjustable on down tube - Ø from 5 to 36mm
Cable length: 180cm
Cable Ø: 12mm