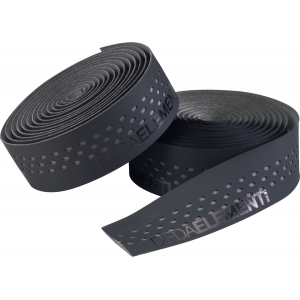 Deda Presa Double Handlebar Tape
Supplier: Deda Elementi
Manufacturer Part No: 76102
Unit: Set
Added: 6/7/2018

Stock is not reserved until you submit your order.

Images are for illustration purposes only.

Pro-forma accounts: please call the office with payment details once you submit your order.

Please login to view stock information
PRESA®, is a 2-in-1 tape for super Grip and Comfort. Presa® is composed of two layers, lower in EVA and upper in PU perforated, resulting in a double density tape. The best choice of Pro riders.
Material: EVA combined with tacky PU surface
Length: 210cm
Width: 30mm
Thickness: 3.0mm in the center for a great comfort
Net weight: 85g
Includes special stickers